In this video, business attorney Jason McGrath of McGrath & Spielberger PLLC discusses key points that should be considered when hiring a business lawyer for NC Corporations and other small business.
Business Law Attorney Jason A. McGrath provides the following three tips to selecting the best business law attorney in Charlotte NC.
Tip #1
Do they have a great reputation with their clients and their peers?
Tip #2
Are they willing to provide the level of service you want and need?
Tip #3
Is the attorney personable? Do you feel comfortable? Your comfort is important!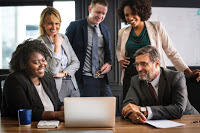 McGrath & Spielberger, PLLC Business Law Attorney focuses on General Business Law matters such as starting a business, expanding a business, analyzing contracts, resolving disputes, NC Corporations and much, much more! We encourage you to visit our website to learn more about our practice and lawyers serving Florida, Georgia, South Carolina, North Carolina, Tennessee, and Ohio.