Part 3 in a Continuing Series
Starting a new business comes with a lot of financial decisions and obligations. However, as mentioned in previous articles, there are also many legal considerations that need to be addressed at the outset of the business. It seems clear that most new businesses in this day and age choose to operate through a legal entity known as a limited liability company or "LLC". LLCs are available in all 50 States and are typically formed by filing Articles of Organization with the regulating body of the state.
In many States, like South Carolina and North Carolina, that regulating body is the Secretary of State's Office. We discussed LLC formation in more detail in Part 1 of our series of LLC articles entitled "Your New LLC" – Part 1: Formation and the Basics", so please refer to that article for more on this topic (and we discussed how to maintain the protection an LLC affords you in Part 2 of the series – "Your New LLC" – Part 2: Maintaining Your Limited Liability Protection").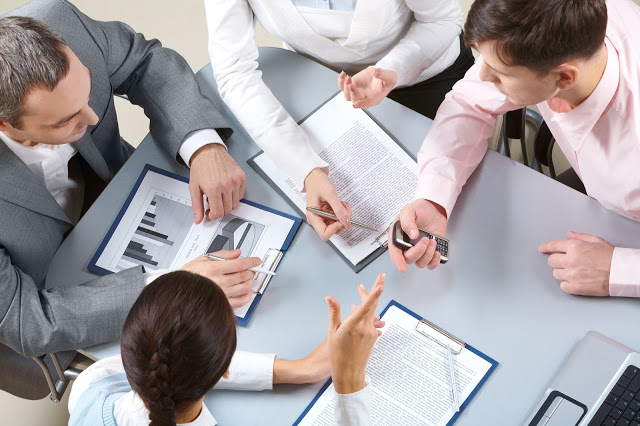 But now that you've formed your LLC, what else do you need to do in order to be in compliance with all the applicable Federal, State and/or local registration, licensing and permitting requirements? This article sets out some of the major legal considerations that you need to address at each level of government in order keep your LLC compliant in these areas. However, please note that it is not possible to address every consideration for every type of business operating as an LLC, and you should consult an attorney if you have specific questions relating to your business or industry, but this article will serve as a good starting place.
Federal: Unless you are in an industry that is specifically regulated by a Federal agency (e.g., drug manufacturing, interstate transportation, etc.), there is very little for you do on a Federal basis from a registration, licensing or permitting perspective other than to obtain a Federal Employer Identification Number, often referred to as an "EIN" or "FEIN". This is like the "Social Security Number" for your LLC (in some cases you may even be able to utilize your own SSN in lieu of an EIN).
State: In addition to forming an LLC, there may be other state-level registrations, licenses or permits that you need to obtain. For example, if you sell a good or product (or provide certain specific services) you will likely need to get a sales tax license (known as a Retail License in South Carolina) from the Department of Revenue or similar agency in your state in order to collect and remit the required sales tax on your products. Likewise, you will likely need to register for an employer withholding number from the state if your LLC has employees. And, if your LLC is operating in a regulated industry, such as construction, healthcare, real estate or many others, you will likely need individual and/or LLC licenses from the agency or licensing board in your State that regulates your industry. For example, the South Carolina Department of Labor, Licensing and Regulation consists of more than 50 licensing boards for various industries.
Local: Now that you have all of your Federal and state registration, licensing and permitting requirements covered, it is very likely that your local government will want its "piece-of-the-pie", too, in the form of local business license and permit fees. These requirements vary greatly from town to town, city to city, and county to county, but you need to check with your local government to see what permits or licenses you may need. And please note that many of these local governments require a business license or permit for home-based businesses, too. This often comes as a surprise to many people and the failure to get properly licensed or permitted could result in considerable fines and penalties.
As previously stated, this article only addresses some of the more universally required registrations, licenses and permits common among many LLC-run businesses, but please be aware that there may be other requirements based on your particular business or industry and where you "transact" business (meaning you may need registrations, licenses and/or permits in multiple state, counties, cities, or towns – this topic will be addressed in a subsequent article).