Attorney Kelly J. Brown, LL.M., MBA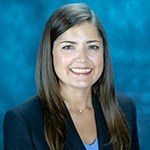 Attorney Kelly J. Brown is licensed to practice law in North Carolina, South Carolina, Tennessee and Tax Court.  Her areas of practice include business law, tax, and real estate. Ms. Brown also uses her Master's in Tax Law and Master's in Business Administration to the benefit of the Firm's clients. To read articles written by Ms. Brown, please view our blog.
Ms. Brown assists clients with starting businesses, including formation filings with the Secretary of State, determining appropriate business licenses, lease agreements, drafting employment agreements and other contracts, and continues to advise clients as their business grows. She also works with clients for the purchase and sale of businesses or business assets by providing contract analysis, due diligence services, drafting of necessary agreements for the purchase and sale, negotiations with third parties, and other related services.
As a native to Charlotte, Ms. Brown is familiar with the local real estate market and handles residential and commercial closings throughout Charlotte and surrounding areas.   
She is an active member in the Mecklenburg County Bar, NC Bar Association, NC State Bar, SC State Bar and TN State Bar. Within the Mecklenburg County Bar, Ms. Brown is also a member of the Business Law Section, Real Property Section, Sole Practitioner/Small Firm Section, Tax Section, and Young Lawyers Division.
Ms. Brown returned to her native Charlotte after earning a Juris Doctor from Campbell University School of Law and a Master of Business Administration from Campbell University Lundy-Fetterman School of Business, as part of the joint JD/MBA program. Ms. Brown has also earned an LL.M. (Master of Laws) postgraduate law degree in Taxation from Boston University School of Law. Her undergraduate degree was a B.A. in Psychology from North Carolina State University.
In her free time, Ms. Brown enjoys going on walks on the greenway with her husband and 3 dogs, attending Pure Barre exercise classes and hiking in the mountains. She is also involved in the Charlotte chapter of the Cystic Fibrosis Foundation.
Photos