As contract attorneys who provide a variety of real estate and mortgage related legal services, including real estate closings and handling real estate disputes, we know that many (most?) borrowers really don't understand private mortgage insurance. Known as PMI, private mortgage insurance is to benefit the lender, not the borrower – even though the borrower is paying for it.
We've advised borrowers about this in various contexts, including when a mortgage insurance company sues the borrower to recover monies the insurance company paid out pursuant to the policy. For more about mortgage insurance companies suing borrowers, including in post-foreclosure situations, click here.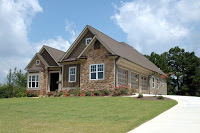 PMI is typically required if the circumstances include a private mortgage loan in which less than 20% of the sales price / appraised value is put down up front. From the lender standpoint, PMI is a very good thing – the borrower has to pay for an insurance policy which names the lender as the beneficiary, with the lender (or whomever ends up owning the loan) potentially being able to make a claim on the policy if the borrower defaults on the loan, and that default results in the lender not being paid back in full.
In most situations, the premium payments the borrower has to make for private mortgage insurance are rolled into the borrower's monthly "mortgage payment". The details regarding the original PMI agreement, including the payment amount, are known in advance of the real estate closing. Borrowers / buyers should be asking questions about PMI before closing as compared to after (although better to ask afterwards and know than to not ask at all).
It's also extremely important to know when you might be able to cancel your PMI – and the related payments, thus decreasing your monthly payment by hundreds of dollars. This sentence will link to our blog on canceling PMI once that is published in the near future; you should subscribe to our blog (see the upper right side of this page to do so) if you'd like to receive that update.
We encourage all of our real estate Charlotte clients to be or become informed ones, and we assist in that process. After all, knowledge is power.