(Click for Part 1)

(Click for Part 2) (Click for Part 3)
As attorneys with a law firm which has a significant online presence, and as lawyers who represent small and medium businesses, we are very much aware of the power of the online review and/or rating given by consumers. In fact, in this day and age, the positive or negative nature of a company's reputation as declared by the internet can make or break your business.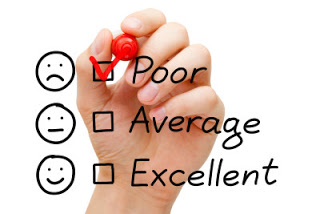 For many businesses, it is almost impossible to avoid at least the occasional negative comment or even merely a lukewarm review. Many times, the information posted online is not accurate, or at least is presented out of context and/or incomplete. All businesses which encounter this face the same question: what can we do about this negative online review? Hopefully, after you have had a bit of time to think about it, one of your next questions is: what should we do about this negative online review? We have developed a list of 5 key considerations and here is the fourth.
(4) Publicly responding to the negative online review. Some business owners will post a response if the hosting website allows the same/has a mechanism in place. Again, you would want to be very careful in taking this approach, would want to take numerous deep breaths before writing the response, and would want to have at least one other rational person review your response before submitting. There is a definite split of opinions as to how to execute this approach, and of course each situation can be different. If you are going to respond:
should the response be general or detailed?
should the response be apologetic or more of a rebuttal or defense?
should the response contain the name, or at least the position, of the person writing it on behalf of the business?
should the response invite the complainer to call the business to further discuss?
In my personal experience, most of the responses I see written by business owners are fairly neutral and contain sort of a non-apology apology – you know, the kind that athletes' public relations representatives write for them, something like "I am sorry if anyone was offended by . . . ."
The bottom line is that if you are going to respond, be very careful. Some of the folks out there, referred to as "trolls" in today's internet world, will gleefully jump on any response, no matter how well-intentioned, just to up the ante and further stir the pot. Good luck.
(Click for Part 1)

(Click for Part 2) (Click for Part 3)