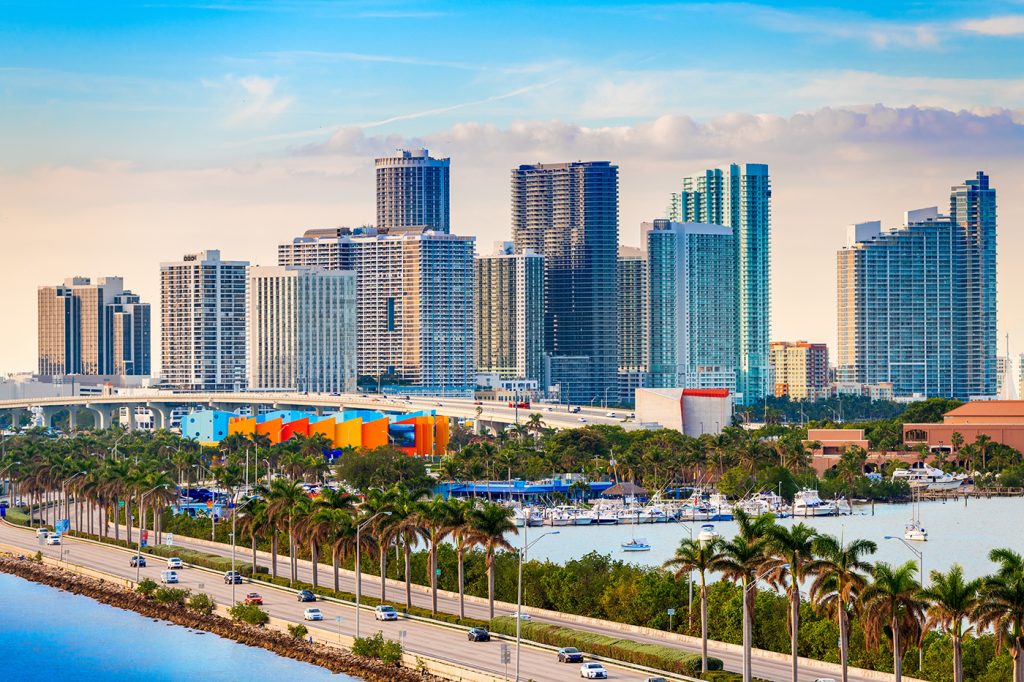 Landlord/tenant laws cover rights and responsibilities each tenant and landlord has in their specific state. Because Florida is one of the best states in the country to invest in property, you may be considering buying an investment property. Before you do, you should understand Florida rental laws and consider certain aspects to better protect yourself and your investment, especially in the time of COVID-19.
I'm worried about damage to my property. What can I do to better protect myself and my investment?
So, you are concerned that your prospective tenant may cause damage beyond normal wear and tear. Or maybe you have concerns about your tenant's financial situation. Luckily, there is no statutory cap on a security deposit amount in Florida and you are able to charge the deposit at your own discretion. Typically, Florida landlords charge the equivalent of a month's rent. However, if you have concerns about your property or your tenant, you can charge more than that. While there is no limit, landlords will likely charge no more than two months' rent. You should understand that charging an excessive security deposit may turn away prospective tenants so just be prepared for that.
What repairs am I required by law to make and what repairs can I hold the tenant responsible for?
You are legally required to keep the property "livable." Under the doctrine of implied warranty of habitability, a landlord must maintain the structure of the building (stairs, ceiling, floors, etc. safety), provide hot/cold water, provide trash receptacles, exterminate bugs and rodents, etc. Therefore, maintenance and repair of any of those would be required.
On the other side, there are other repairs that you would not be required to fix by law, such as leaky faucets, grimy grout, and squeaky cabinet doors. Your obligations versus your tenant's obligation to make these minor repairs should be addressed in the lease. I've commonly seen leases that require the tenant to pay for minor repairs and specify the price minimum for what constitutes as a 'major' repair. This means that, if the cost of a repair is less than the minimum amount of the major repair, you can require the tenant to make and pay for the repair.
The AC broke in my property. Do I have to repair or replace it?
Surprisingly, Florida law does not require landlords to provide or repair air conditioning. Rather, landlords are required, by statute, to provide functioning heat during the winter. However, most landlords do provide other appliances outside of just heat, such as air conditioner, ovens, refrigerators, etc. Therefore, the only instance in which you as a landlord would be responsible for repairs to additional appliances is if those repairs were included in the lease.
My tenant is claiming that I failed to repair a hazardous condition and is now threatening to withhold rent. Is this allowable?
Yes, however, the tenant must meet strict requirements. Under the previously mentioned doctrine of implied warranty of habitability, the landlord is required by law to make sure that the property is free of any hazardous or dangerous conditions. If you fail to repair the condition, the tenant has the option to either: (1) remain in the property and withhold rent until you fix the condition; or (2) move out and terminate the lease.
If the tenant seeks to remain in the property and withhold rent, the tenant:
• Must provide notice – the tenant must provide written notice to you of their intent to withhold rent at least 7 days before the rent is due. They may either hand deliver it or send the notice by certified mail. If mailed, the notice must be sent at least 12 days before the rent is due. After receiving the notice, you have 7 days to make repairs;
• Must be current in rental payments;
• Has the right to withhold all future payments – as long as the tenant follows the correct procedure, they have the right to withhold all future rental payments until the repair is completed.
The tenant told me that they're moving out of the property but the lease doesn't end for months. What are my options?
The tenant is "breaking" the lease, which is when a fixed-term lease is terminated before the end date without paying the remainder of the rent due. Some states require a landlord to mitigate their damages by finding a new tenant. However, Florida does not require this. A landlord has 3 options: (1) find a new tenant; (2) do nothing and collect rent from your tenant as it becomes due; or (3) invoke right to liquidated damages.
(1) Find a new tenant – So, this is something you could do but are not obligated to do. However, if you have a good relationship with your tenant, you could try to have them provide you with a replacement tenant.
(2) Collect the rent as it becomes due – This is basic contract law. Your tenant cannot just agree to do something and then change their mind without having some consequences. Unless there is an early termination clause in your lease (see below), the tenant will be required to continue to pay rent until a new tenant is found or the lease period ends.
(3) Invoke the early termination clause – Some leases include an early termination fee (aka liquidated damages clause). This fee is normally about two months' rent and your tenant will need to give you at least 60 days' notice that they will be terminating the lease early.
The lease with my tenant ended. How do I return the security deposit? What if there was damage to my property?
This is probably the most common issue among landlords and tenants after the lease ends. While the tenant wants their money back, you also want to get your property back in good condition. You have two options: (1) return the tenant's security deposit in full; or (2) deduct damages from the tenant's security deposit and return the remaining balance.
(1) Returning the Security Deposit in Full. Your property was given back in great condition and you don't need to deduct from the deposit. Therefore, you must return the full amount within 15 days from the lease termination.
(2) Deduct Damages From the Security Deposit and Return the Remaining Balance. If there was damage to your property and you intend to deduct from the tenant's security deposit, you have 30 days from the lease termination to notify the tenant in writing of your intent to keep part of the deposit.
• If you fail to provide this notice in writing within the 30 days, you forfeit your right to keep ANY part of the deposit.
• Additionally, statutorily, you must strictly adhere to the following or risk losing your right to withhold a portion of the deposit:
o Send the written notice by certified mail to the address you have on file. It is not your responsibility to ask the tenant for a forwarding address.
o You must state your intention to keep a portion of the deposit and the reasons why
o Inform the tenant that they have 15 days from receipt of the letter to contest the deduction in writing
o If the tenant does not object – you must deduct and return the remainder of the deposit to the tenant within 30 days of your initial letter
o If tenant does object – you can seek judicial remedies
I heard something about attorneys' fees being a big deal in landlord/tenant matters. What's the deal with that and do I need to be concerned as a landlord?
The landlord-tenant statute makes the award of attorneys' fees discretionary in some instances, such as in actions to enforce rental agreement provisions and actions of possession; while in other instances, the award of attorneys' fees are mandatory, such as actions to recover a security deposit or prohibited practices.
See the following applicable sections and notice the language contained therein (i.e., "may" versus "entitled"/"shall be"):
Section 83.48 – Attorneys fees – In any civil action brought to enforce the provisions of the rental agreement or this part, the party in whose favor a judgment or decree has been rendered may recover reasonable attorney fees and court costs from the non-prevailing party. The right to attorney fees in this section may not be waived in a lease agreement. However, attorney fees may not be awarded under this section in a claim for personal injury damages based on a breach of duty under s. 83.51.
Section 83.49 – Deposit money or advance rent; duty of landlord and tenant.
(3)(c) If either party institutes an action in a court of competent jurisdiction to adjudicate the party's right to the security deposit, the prevailing party is entitled to receive his or her court costs plus a reasonable fee for his or her attorney. The court shall advance the cause on the calendar.
Section 83.59 – Right of action for possession
(4) The prevailing party is entitled to have judgment for costs and execution therefore.
Section 83.625 – Power to award possession and enter money judgment. The prevailing party in the action may also be awarded attorney's fees and costs.
Section 83.67 – Prohibited practices.
(6) A landlord who violates any provision of this section shall be liable to the tenant for actual and consequential damages or 3 months' rent, whichever is greater, and costs, including attorney's fees.